The electronic ink screens they bring many conveniences to avid digital book readers, but this quality is not often seen on monitors. Philips follows in the footsteps of other brands who have opted to integrate computers and screens with this technology and presents a monitor of two screens for read for hours without losing sight.
[Este monitor doble plegable es una locura que llevará a otro nivel tu teletrabajo en casa]
Designed for those professionals who spend a lot of time working in front of the monitor and spend a large part of their working day reading extensive reports, the Philips 24B1D5600 is a new two in one. While other manufacturers use the two screens to give more field of vision, Philips dedicates one of the panels to offer a more comfortable reading.
The Philips Business Monitor 5000 (model 24B1D5600) features a Vivid CrystalClear QHD main display of 23.8-inch 16:9 format and resolution 2,560 x 1,440 pixels. According to spec sheetis an IPS panel with W-LED light-emitting diodes that has a 75 Hz refresh rate, 4ms response time and anti-glare coverage.
The characteristics reflect that this monitor is designed for professional use away from video games and other more demanding activities. Although in this model, what stands out is the second panel. Next to it is the screen. 13.3-inch e-ink with a resolution of 1,200 x 1,600 pixels and a pixel density of 150 PPI.
Thanks to the differentiated design between one and the other, the second panel can be tilted between -5 and 23 degrees or rotated up to 45 degrees so that the viewing angle from the chair can be better adapted. Among the differences that both screens present is their connectivity. The main panel, the most similar to a traditional monitor, has a port Display Port 1.2 and a USB-C to connect it with a computer and other equipment. On the other hand, the panel with electronic ink only has a USB-C.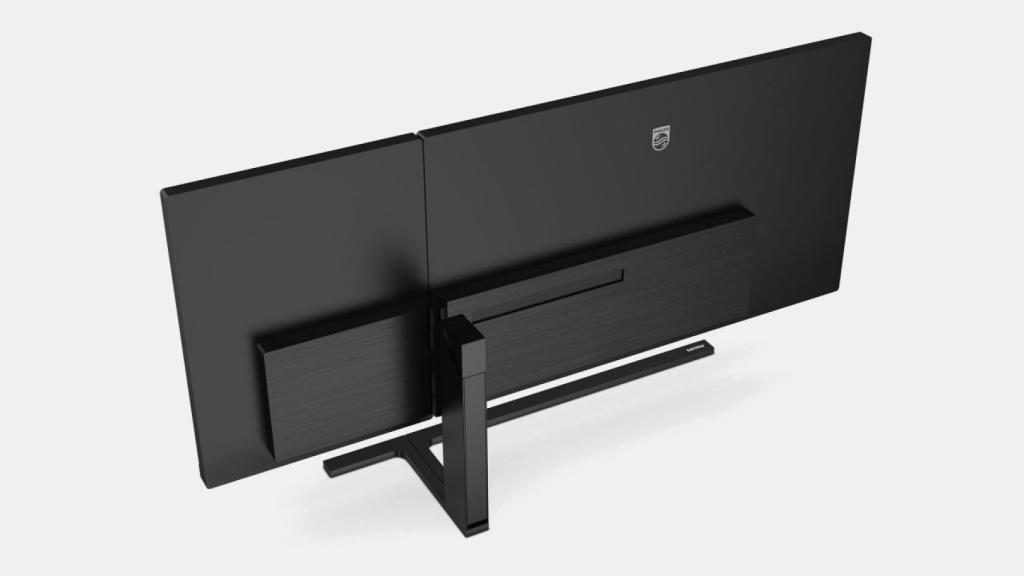 In short, it is a support with two completely different screens in which there seems to be no link other than the physical support, but Philips uses the operating system to join them during work. The SmartRemote function in the monitor software allows you to control the e-ink screen from the menu in the corner of the color screen.
The Philips 24B1D5600 monitor has been initially presented in the Chinese market where it has been launched for a price of 5,999 yuan, they would be about 840 euros to change. At the moment, the company has not indicated if it will launch the product outside these borders.
You may also like…
Follow the topics that interest you
.