This Tuesday, December 6, the official date for the launch of The Cosmic Shakethe new video game based on the hit Nickelodeon series, sponge Bob.
The followers of the popular character celebrated at the time with the announcement of a new leap into the gamer world. Little by little more information was released and expectations have been increasing.
Now the desire among the fans increases, since a new trailer was released and more details were revealed about the project. This, in addition to the day of its arrival in stores.
Those in charge of this game, THQ Nordic and Purple Lamp Studios, not only reported the release date, but also they want to spoil those who buy the presale.
The official premiere, for everyone, is scheduled for January 31, 2023 and will come to PlayStation 4, Xbox One and PC. But all those acquire Spongebob: The Cosmic Shake before that day, and from this moment on, they will receive additional material.
Is about different aspects, or skins, that users can use during each game. Each of them, seven in total, refers to iconic moments from the animated series.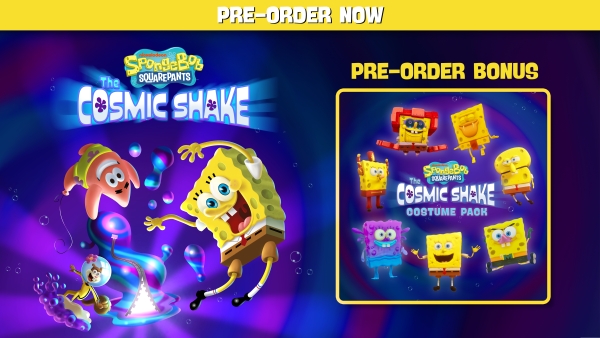 The game
The Cosmic Shake invites us to live a new adventure with Bob and Patrick, who meet a fortune tellerwhich will mark the beginning of this entertaining story.
In this context, the protagonists they will get a bottle of Mermaid Tears which, according to legends, can fulfill any wish.
Both, excited by the situation, began to act in such a way with their wishes that they caused a disaster in time and space.
Bikini Bottom, and all the inhabitants, including the popular characters, they are in danger. Thus, the duo must do everything possible to save rescue them.
.