Live By The Sword: Tactics is getting ready for its arrival on consoles on October 28
Gravity Game Arise is proud to announce that the release date of the strategic tactical RPG «Live By The Sword: Tactics» it was decided on Friday October 28, 2022 for PC platforms via Steam, Xbox, Nintendo Switch.
Live by the Sword is a new STRPG with a modern twist on the classic formula. We have no levels, experience or equipment in our game. Classes have a set of skills and traits to choose from, players customize their gear this way. This allows for challenging fights to be tackled without the need to strain to clear the encounter.
The game offers us a variety of game modes As the "storymode» which tells the story of two brothers, Edgar and William, who embark on an adventure to save their struggling kingdom from being swallowed by the darkness of war once more. Fight against dangerous foes and deadly foes as you unravel a devious plot.
There is also the "Adventure mode» in which you build the continent of Orlia as you see fit. We will organize locations on the map as we progress through increasingly difficult encounters.
In Adventure mode, death is permanent, but fear not, as you can recruit new characters and buy items at the local pub to aid you in battle. Adventure Mode will see major updates in the coming months.
Plus, there's the "tactical mode«, test your tactical skills as you try to overcome unique challenges. Do you think you have mastered all that LBTS has to offer? Take on unique encounters doing your best to complete them in as few moves as possible. Tactical mode will see additional challenges added in the coming months.
If you've ever wanted to engage in tactical combat with a friend, now you can! Take on your friends in local and online multiplayer. Choose to engage in 5v5 or 3v3 battles and see how good it really is. Online classification available in December.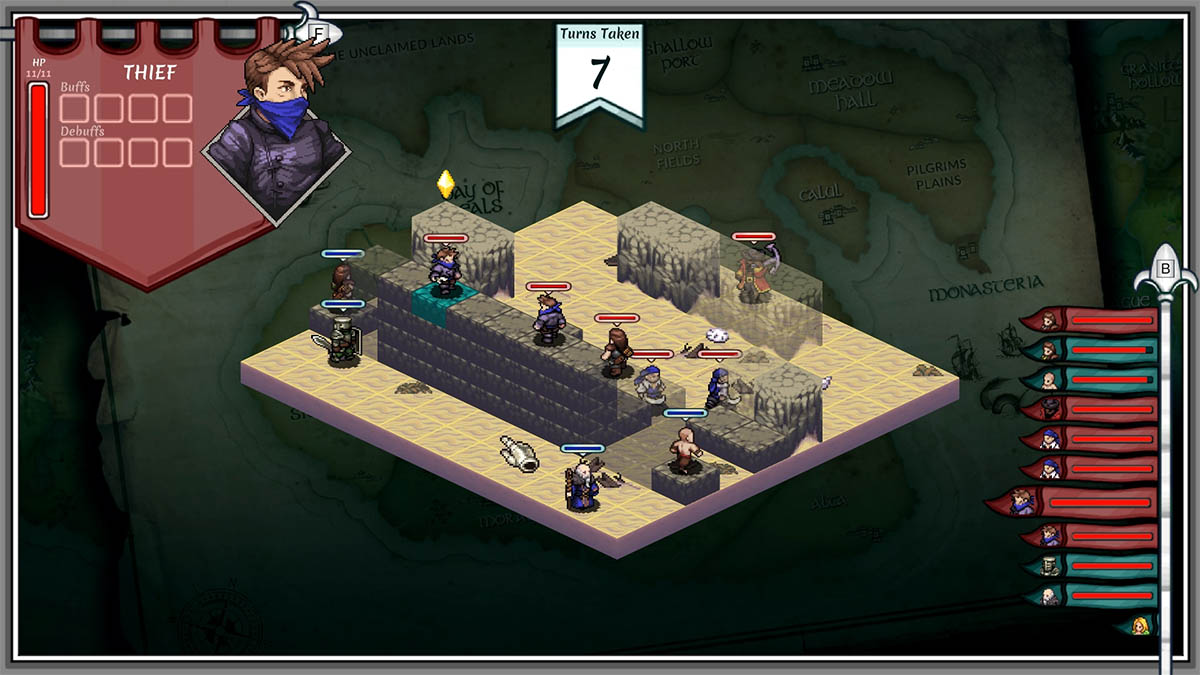 This is just the beginning. LBTS will continue to receive updates that improve the gameadding new classes, tactical fights, Adventure mode updates, Board Builder, Online Leaderboards and much more.
Early Access was a success and now the studio is dedicated to making the full release just as good. Their philosophy is one of open communication and clear update schedules that will continue to be shared in the future.