The Chinese firm continues to launch devices on the market beyond its dwindling smartphone business, which for obvious reasons has been in the doldrums for several years as a result of the US veto. But in sectors such as tablets it is still a relevant manufacturer. With new models that, as in this case, are perfect for average users looking for a balanced device to be able to enjoy their favorite content anywhere. It is the new Huawei MatePad C5ewhich offers all this and more.
MatePad C5e data sheet
This is a mid-range tablet, as the veteran processor it has, the Kitin 710A, reminds us, which we have already seen in numerous models of the brand precisely in that mid-range. It has a screen with a size of 10.1 inches, as well as Full HD + resolution, so of course we will be able to enjoy quality content with a screen size that is more than sufficient, without penalizing portability. This screen and processor are accompanied by 4GB of RAM, more than enough for this tablet to move smoothly through its different menus, and to provide us with flexible multitasking.
The internal storage is 64GB, expandable via microSD cards, with a maximum capacity of up to 512GB. Therefore, in this aspect there is more than enough power for everyday tasks, such as watching streaming content or browsing the Internet. The camera of this tablet is quite basic, as it usually is in these cases, with a 2-megapixel front and a 5-megapixel rear. The battery has a good 5100mAh capacityalthough it may be a bit short for this screen size, and 10W charging, which cannot be called fast.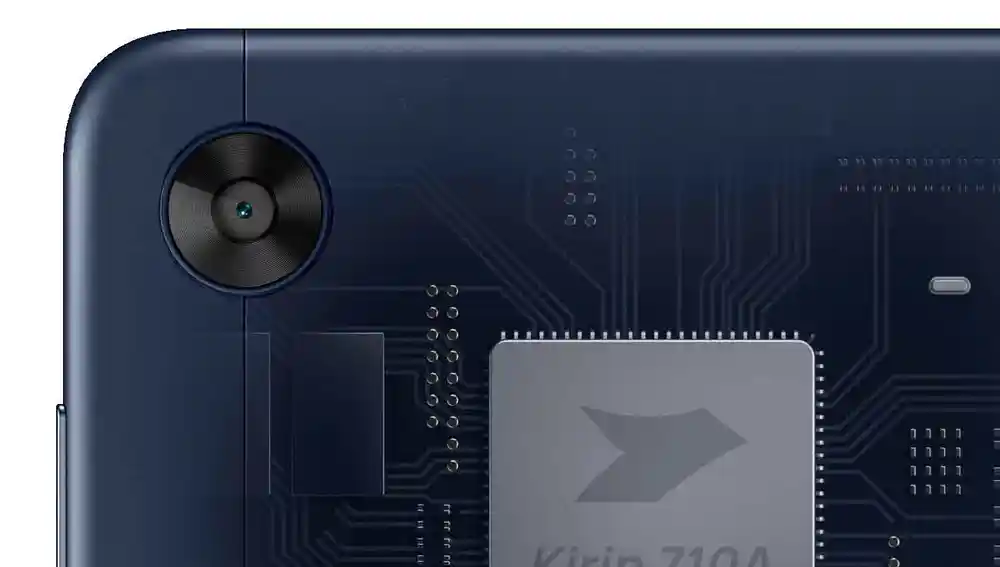 It has dual band Wi-Fi, as well as Bluetooth 5.1, USB Type-C connector, and a POGO connector for accessories. Therefore, in this aspect it is also a very complete tablet that does not lack anything, it even has two stereo speakers, so we will be able to enjoy the content with great quality. Of course, as you know, it does not have the Play Store, it does have the Huawei AppGallery, although it is based on Android 10, which is under Huawei's EMUI 10.1 layer. In addition, it is a tablet with an attractive design, which is 7.85mm thick and weighs 450 grams.
Huawei MatePad C5e price
This new tablet has been launched globally at the moment, appearing on this Chinese website, but without a specific price, so we will have to wait to find out, but it should move around 200 euros. It will arrive in gray, and with that single configuration of 4GB of RAM and 64GB of internal storage.
SURE YOU ARE INTERESTED:
Three cheap tablets for students