Despite its growing popularity, its future is at risk due to platforms like Instagram or TikTok.
BeReal is a photo sharing app whose growing popularity has made it position itself at the top of the lists of the AppStore in the United States with more than 50 million downloads. Little by little, the social network is penetrating Europe (with more than 10 million users), becoming a rival for applications like Instagram or TikTok, which are quickly trying to assimilate the concept of BeReal.
However, the application differs drastically from other social networks due to its innovative concept: all users receive, at some point during the day, a notification that tells them that they have two minutes to take a photo of what they are doing. The application takes the photo simultaneously with the front and rear cameras and allows you to share it with your friends (who have also received the notification and listened to it). The daily interaction is summarized to about a minute and, unlike the other platforms, BeReal does not have a count of likes or followerswhich encourages users to be authentic.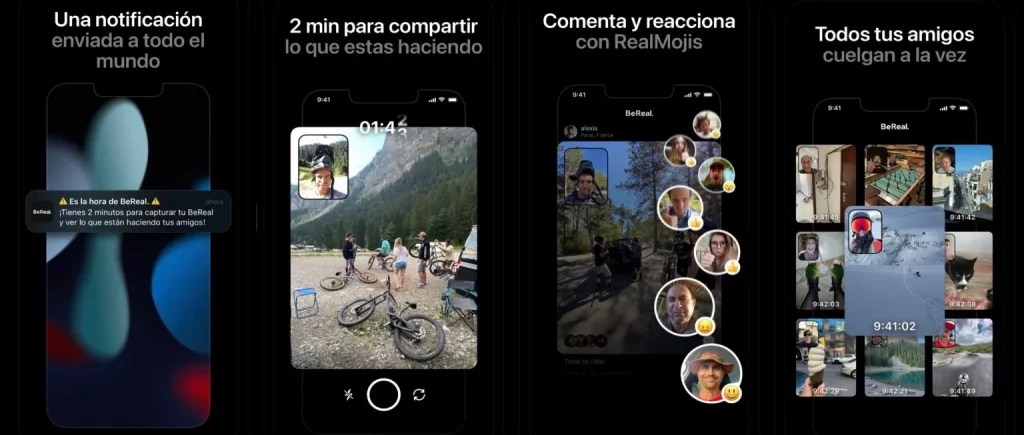 Returning authenticity
None of us are oblivious to the use of social networks, filters, angles and edited photos that show the best of our lives. So we are aware that what we see on social networks is not reality and that its prolonged use leads to the deterioration of our mental health.
Given this panorama, the proposal offered by BeReal is a breath of fresh air that wants to break with this toxic use. Likewise, its popularity shows an interesting change in the world of social networks, demonstrating that there is a desire for posts to be more authentic and natural.
To achieve this, the application offers a simple and minimalist interface with two tabs that collect the BeReals of your friends and another tab that allows you to discover what other users have published. The profile is simple and does not collect likes or followers and there are no other options like filters, stories or ads so BeReal has no intention of trapping you for longer than necessary.
An uncertain future
However, The clearest indicator of the profitability of a social network is the time for which it is able to retain you. That is one of the reasons for the success of Instagram, which has all the possible options: videos, photos, reels, ads, in-app purchases, direct messages… That is, BeReal is losing money by not retaining its users for more than a minute or two a day.
Then, How can you replace the app without losing your identity? If they were to introduce the same business model as Instagram or TikTok, they would completely lose their basic principle. Another option would be to require a monthly subscription from your users, an option that some may accept but would really kill your growth curve.
Besides, the app is facing another issue that he puts makes his future uncertain. In the same way that happened with Snapchat, when Instagram decided to copy its business model and introduce stories, the social network belonging to Meta is already trying to introduce the concept of BeReal through the so-called 'candid challenges' (which are still in the testing phase). Also Tikok has introduced the same concept by TikTok Now.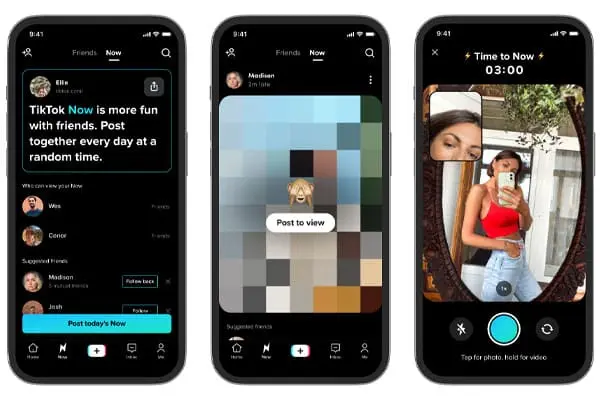 It will be interesting to see if BeReal's bet manages to survive in this competitive environment, changing our way of relating to social networks or if, on the contrary, it will be absorbed by the dominant platforms.